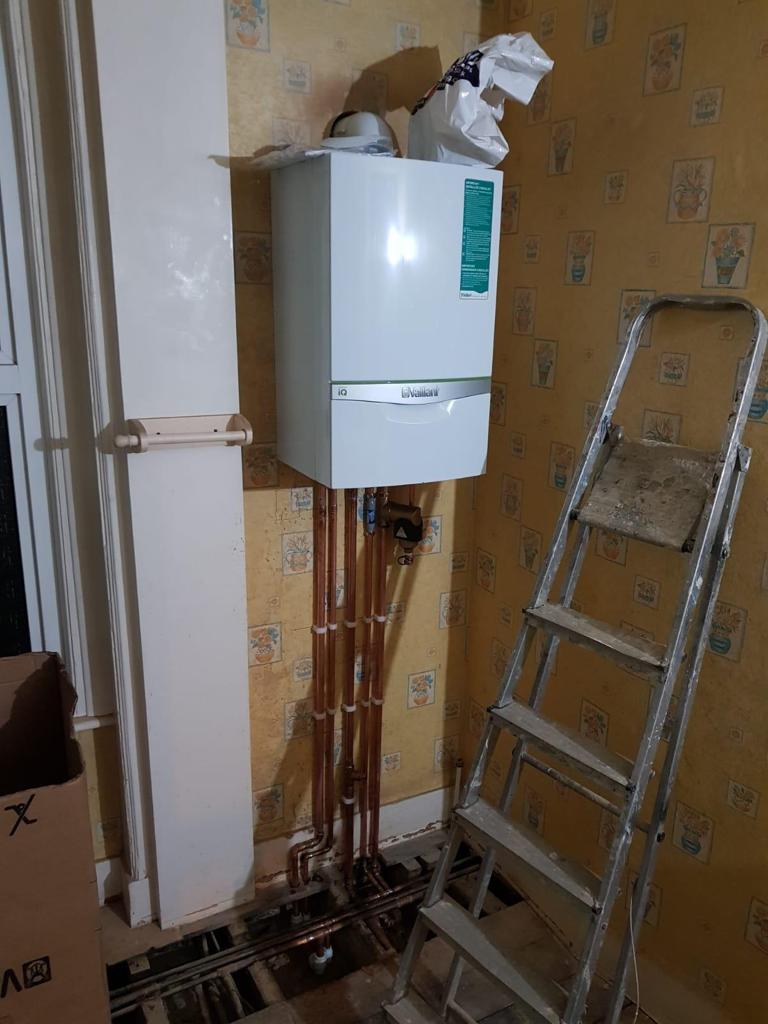 This is an example of seeing the results of a regular boiler service. 2 years ago, we installed a new boiler into a flat in Herne Hill, SE24. Before this, they had an old, run-down boiler that was not working. It had not been looked after and eventually broke down. We installed a Vaillant boiler in its place.
This picture was taken after another boiler service that we completed last week to this boiler. We believe in the importance of boiler services; they prevent breakages and greatly extend the life of your boiler.
We got to the property and removed all the parts of the boiler. We inspected and cleaned these to make sure that they are working properly. Whilst inspecting the flues, we found some small build-up. Luckily, we found this on time – thanks to them booking this service. If it went unnoticed, it would have gotten worse and worse and may have led to the boiler breaking down. We unblocked the flue so it was working as well as it was when we fitted it 2 years ago. We agreed to service their boiler next year.